Adult Migrant English Program (AMEP)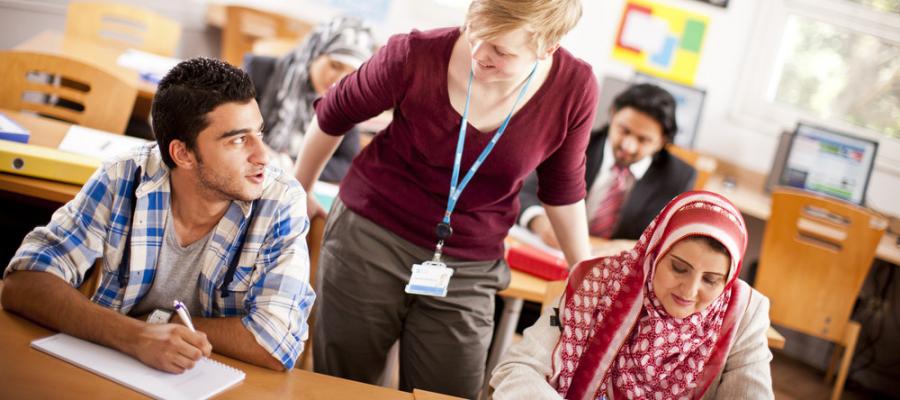 FREE ENGLISH CLASSES FROM 1 JULY 2017
510 HOURS
STUDY IN CLASS OR INDIVIDUAL TUTORING
The Adult Migrant English Program (AMEP) is funded by the Australian Government Department of Education and Training and provides up to 510 hours of English language tuition to eligible migrants and humanitarian entrants to help them learn basic English skills to assist them to successfully and confidently participate socially and economically in Australian society. You may be eligible for AMEP if you have been
granted a permanent visa OR
granted an eligible temporary visa AND
speak little or no English
Young people between 15 and 17 years of age may also be eligible.
Why do the AMEP program?
In an AMEP class you will learn English language skills and information about Australian society.  You can meet other people learning English. Classes are taught by qualified teachers.
For more information on AMEP click here.
Course Locations
At Wingate we offer the AMEP program at three locations, as listed below.
Wingate Avenue Community Centre (Main Office)
13a Wingate Avenue, Ascot Vale VIC 3032
Flemington Community Centre
25 Mt Alexander Road, Flemington VIC 3031
The Gannawarra Conference Centre
132 Kelior Road, Essendon VIC 3041
For enquiries about all our locations and enrolments please visit or call our main office on 03 9376 5244,
You can find our contact information by clicking the 'enrol now' button below.
0.00 average based on 0 ratings